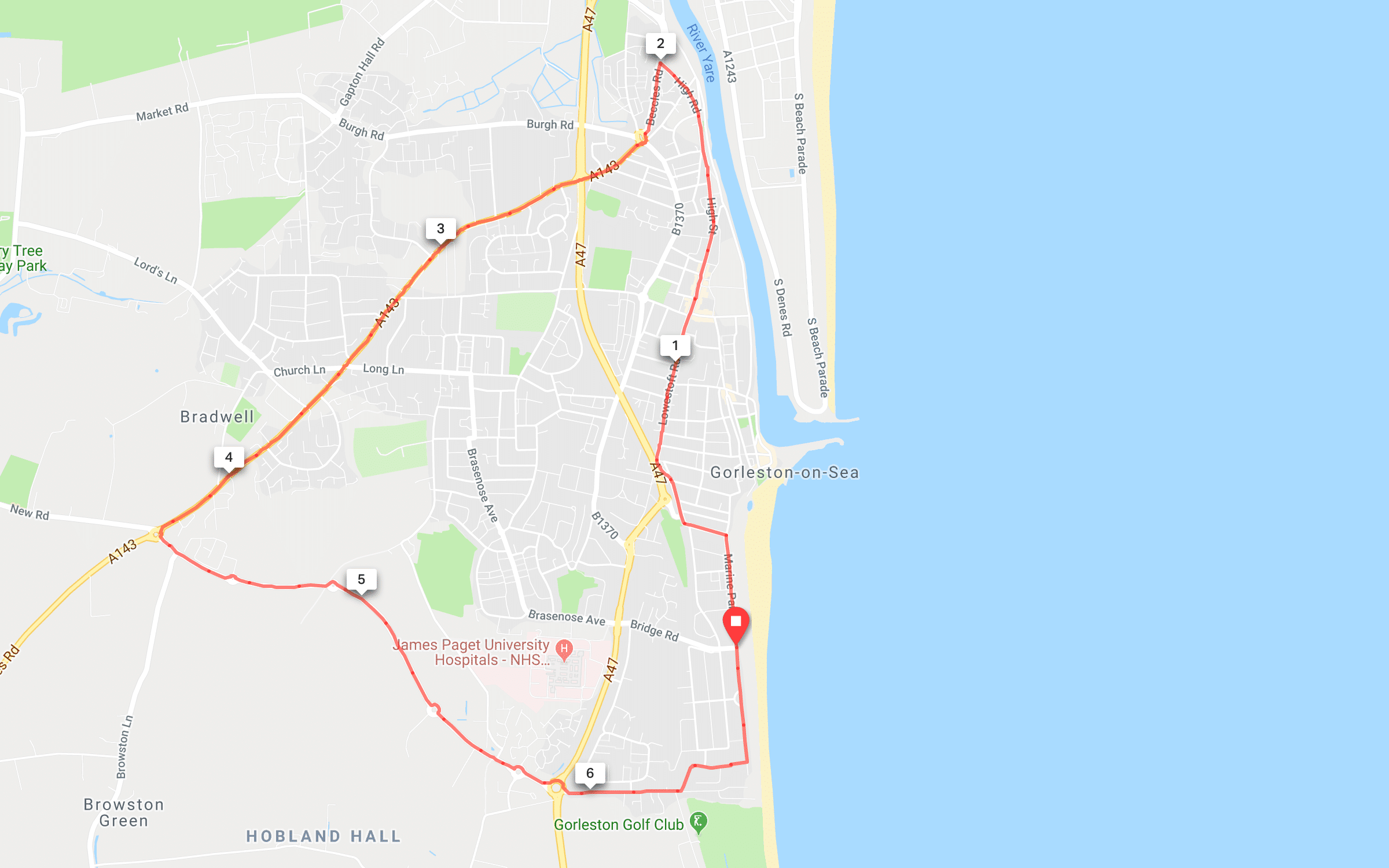 Tuesday Gorleston Loops

The 6.9 mile loop starts at the junction of Bridge Road/Marine Parade and heads north towards Gorleston town centre via Park Road, Victoria Road and Lowestoft Road. We continue up through the High Street, with caution, and take a left-hand turn at the T-junction, towards Bradwell. Taking the second exit on the White Horse roundabout the route follows the A143 south-west as far as the Beaufont Way roundabout. Taking the first exit easterly, we continue straight over the next five roundabouts, the last being the A47, onto Links Road towards the sea. A sweeping left/right bend leads into Yallop Avenue before one last left-hander to complete the loop.
Intermediate Group – average of around 16-17mph
Fast(ish) Group – average of 17-18mph+
We usually meet at the school, then complete 3 loops. You can do as many or few as you like!