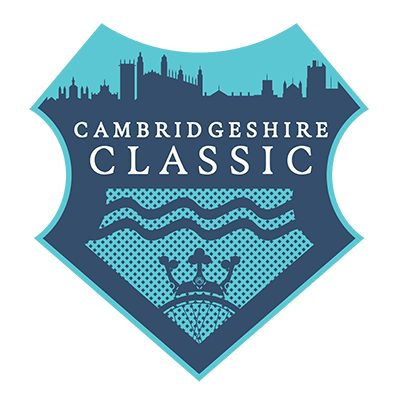 Cambridgeshire Classic (66, 94 & 129 km)
Cambridgeshire Classic
Event Venue: East of England Showground, Oundle Road, Alwalton, Peterborough, PE2 6SE
Celebrate the start of our cycling season at one of the UK's best open road events this March. The Cambridgeshire Classic Sportive is a gentle early season ride to get your year's training underway, with routes suitable for all levels whether you're a newcomer or a seasoned cyclist.
Heading out of from the Peterborough Showground, you'll warm up on the first mini climb of the day as you pass Elton Golf club. A gradual descent welcomes you as you touch the edge of the village of Elton followed by an opportunity to open the legs up on a long undulating stretch towards Wansford and over the river Nene as you get rolling on this exhilarating ride.
All routes on the Cambridgeshire Classic Sportive have a series of short climbs and descents, broken up by opportunities to spin those legs back into shape on the flatter sections.
Enjoy the views as you traverse rural Cambridgeshire and Northamptonshire. Standard and Epic riders may be lucky enough to catch a glimpse of the tigers prowling their cages as they pass through Hamerton, making this a truly unique ride experience.
The Challenges
Woodnewton – take a deep breath as you head towards this climb, around 5% average for half a mile instantly followed by a fast quarter-mile descent.
Bedford Purlieus Nature Reserve – make yourself comfortable as you take on the 1% climb. Sounds easy, but after 4 miles, you'll start to notice it.
Kimbolton – 100ft in under a mile. The first quarter of this climb is by far the toughest. A little downhill to catch your breath then it gets a lot easier for the remainder.
Catworth – take the opportunity to get a good run up on this one, average 3% with a naughty bit of 6% right in the middle. It's just over half a mile but dead straight. Team GB youngster Danni Khan set a QOM for this climb in Sept 2018.
Polebrook – your final big climb of the day. It's just a mile but at a 2% average and after 60 miles, you'll really feel this one! Get to the top and it's all downhill from here with a fast descent back toward the Oundle road, then its a short spin back to the finish line!
Additional Information
*Under 16 admin fee
We want to encourage young riders to enjoy the pleasure of cycling. That's why all riders under 16 years old only have to pay a small fee to cover the entry process. All under 16 riders must be accompanied by a paying adult. Valid ID will be requested on the day.
Mates rates / Group buy
A 20% discount will be applied automatically at checkout when you enter 4 (four) or more riders into a single event. This offer does not apply to No Excuses events or Brewin Dolphin Velo Club tickets. Mates Rates do not apply to any Late Entry offers. Mates rates can not be used in conjuction with voucher or discount codes.
Online pre-entry
Online pre-entry is the easiest way of entering and saves £8.00 per person vs. entering on the day. Online pre-entry will save you time on the day of the event allowing you to simply pick up your registration pack from the Pre entered registration points. Please note: If an event reaches its capacity we will have to close the event to riders wanting to enter on the day. It is therefore best to pre enter online to avoid disappointment!
Online entry closes on Wednesday 26th February 2020 at 1pm