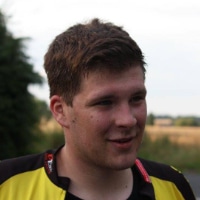 Welfare Officer
Simon Tate
I have been riding bikes for as long as I can remember. I joined GYCC soon after moving to the area, to find new routes and meet new friends. The club has delivered on both scores.
Now, I regularly take part in club rides, sometimes leading them.
As a club, we believe it is important that all members show respect and understanding for the safety and welfare of others. My role is to help ensure that this is a reality and not just an aim.
If you are being made to feel uncomfortable or are unhappy with something, please let me know. I will take it seriously, and work with you to solve the problem.