Ideal for the Club Run/Social riders who would like push on a little further and begin riding faster and learn how to ride in a group that rotates to work together to keep the speeds higher. Also suitable to those looking to progress even further or maybe training for a specific event. May use a few more main roads than the Club Run/Social rides, Beginners to this type of riding are able to come along and try a lap or two at first until they are used to it and able to complete the whole ride.
Intermediate Rides (Ride Category 4)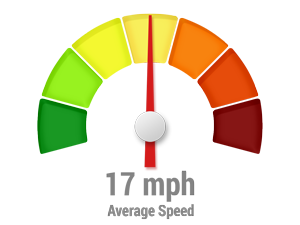 Pace
Usually aims for a constant travelling speed of around 18mph to give an average of around 17mph.Whilst the group will hold up a little to keep people together, people who are significantly struggling may get dropped.
Distances
Tuesday Evenings Usually around 25-30 miles but sometimes further. Sunday Mornings – 40-50 miles but sometimes further.Often laps around a 7-mile circuit.
Usual Days
Tuesday Evenings – All year round. Some Sunday Mornings – Demand and volunteer dependant.
Pre-requisites for Ride
More experienced riders who can maintain a solo speed of around 16mph for 60-90mins over varied terrain, that are experienced in group riding and are comfortable riding in closer proximity to other riders and also riding on more main roads.If you are fairly inexperienced in this type of riding then expect a workout.