Club Solo
| Position | Name | Club | Time | Speed |
| --- | --- | --- | --- | --- |
| 1 | Johnathan Lincoln | GYCC | 00:24:07 | 24.88 mph |
| 2 | Adam Glover | GYCC | 00:26:35 | 22.57 mph |
| 3 | Brian Carr | GYCC | 00:26:55 | 22.29 mph |
| 4 | Clinton Button | GYCC | 00:27:40 | 21.69 mph |
| 5 | David Jermy | GYCC | 00:30:56 | 19.4 mph |
| 6 | Ron Bean | GYCC | 00:32:07 | 18.68 mph |
| 7 | Paul Hastings | GYCC | 00:35:50 | 16.74 mph |
Guest Solo
| Position | Name | Club | Time | Speed |
| --- | --- | --- | --- | --- |
| 1 | Paul Dennington | VCB | 00:24:33 | 24.44 mph |
| 2 | Richard Allen | VCB | 00:31:40 | 18.95 mph |
Club 10-mile Solo – 2021 Season
FINAL RESULTS: The fastest time this season by every club rider who has participated this season
| Position | Name | Club | Time | Speed |
| --- | --- | --- | --- | --- |
| 1 | Peter Aldred | GYCC | 00:23:46 | 25.25 mph |
| 2 | Johnathan Lincoln | GYCC | 00:23:56 | 25.07 mph |
| 3 | Mark Turner | GYCC | 00:24:26 | 24.56 mph |
| 4 | Jonny Hawes | GYCC | 00:24:45 | 24.24 mph |
| 5 | Matthew Holland | GYCC | 00:25:06 | 23.9 mph |
| 6 | Alex Armes | GYCC | 00:25:25 | 23.61 mph |
| 7 | Dan Letchford | GYCC | 00:26:03 | 23.03 mph |
| 8 | Lewis Bird | GYCC | 00:26:04 | 23.02 mph |
| 9 | Tom Moore | GYCC | 00:26:09 | 22.94 mph |
| 10 | Brian Carr | GYCC | 00:26:28 | 22.67 mph |
| 11 | Simon Tate | GYCC | 00:26:31 | 22.63 mph |
| 12 | Adam Glover | GYCC | 00:26:35 | 22.57 mph |
| 13 | Don Letchford | GYCC | 00:26:46 | 22.42 mph |
| 14 | Peter Marjoram | GYCC | 00:27:05 | 22.15 mph |
| 15 | Ben Thompson | GYCC | 00:27:07 | 22.13 mph |
| 16 | Jamie Mordecai | GYCC | 00:27:11 | 22.07 mph |
| 17 | Jan Smith | GYCC | 00:27:23 | 21.91 mph |
| 18 | Clinton Button | GYCC | 00:27:40 | 21.69 mph |
| 19 | Kerstin Langer | GYCC | 00:27:42 | 21.66 mph |
| 20 | Mark Ramsdale | GYCC | 00:27:53 | 21.52 mph |
| 21 | Richard Beevor | GYCC | 00:28:05 | 21.36 mph |
| 22 | Jenny Anderson | GYCC | 00:28:09 | 21.31 mph |
| 23 | Steve Brown | GYCC | 00:28:36 | 20.98 mph |
| 24 | Bryan Averre | GYCC | 00:28:36 | 20.98 mph |
| 25 | Ian Lomax | GYCC | 00:28:44 | 20.88 mph |
| 26 | Jo Anverali | GYCC | 00:29:40 | 20.22 mph |
| 27 | Toby Barnes | GYCC | 00:29:59 | 20.01 mph |
| 28 | David Jermy | GYCC | 00:30:19 | 19.79 mph |
| 29 | Allan Schoenherr | GYCC | 00:30:39 | 19.58 mph |
| 30 | Sam Briggs | GYCC | 00:31:35 | 19 mph |
| 31 | Ron Bean | GYCC | 00:32:03 | 18.72 mph |
| 32 | Grenville Moore | GYCC | 00:33:19 | 18.01 mph |
| 33 | Jez Briggs | GYCC | 00:33:51 | 17.73 mph |
| 34 | Paul Hastings | GYCC | 00:34:51 | 17.22 mph |
Thanks
Thank you to everyone involved in timekeeping & marshalling this event, your support is appreciated.
About Our Event
After registration, we proceed to the start that is just north of the centre of Lound. The route goes north up to the A143 roundabout heading west towards to Haddiscoe. Turn left at St Olaves onto Herringfleet Road through Somerleyton. This year the route continues all the way to Blundeston, where it finishes a short way along Church Road.
The route is shown below and on our routes page as a downloadable GPX file.
NOTE:
1) On completion of your ride, DO NOT GO BACK TO THE TIMEKEEPER, DO NOT GATHER NEAR THE FINISH OR THE AREA NEAR BLUNDESTON PRIMARY SCHOOL. The finish is in a residential area, any gathering may jeopardise future events. Therefore, please leave the area when you have finished.
2) Only the major junctions on the course are signposted, please exercise caution when approaching minor entrances to the course.
There is a small fee for taking part. £4.50 for GYCC members, £5.00 for other club riders and £5.50 if not in a club affiliated to CTT
NEXT EVENT
Time Trials (Ride Category 7)
A ride on a set course against the clock. Use it as competition against other riders or simply as a measure of your own improvement over the course of a season, excellent practice for the bike legs of Triathlons. A Small fee is payable to particpate in Time Trials.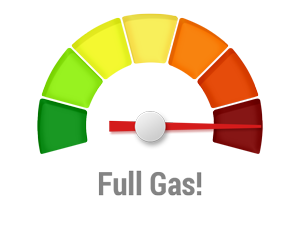 Pace
Whatever Speed you can manage!
Distances
10, 25, 30, 50 & 100 miles
Usual Days
The GYCC Club 10 is on Thursday nights during the summer but there are various other Time Trials in the area on other days.
Pre-requisites for Ride
Front white light, red rear light and helmet are mandatory for all Time Trials